Do you want to elevate your presentation at competitions? We've got 10 quick tips to ensure your horse is sparkling!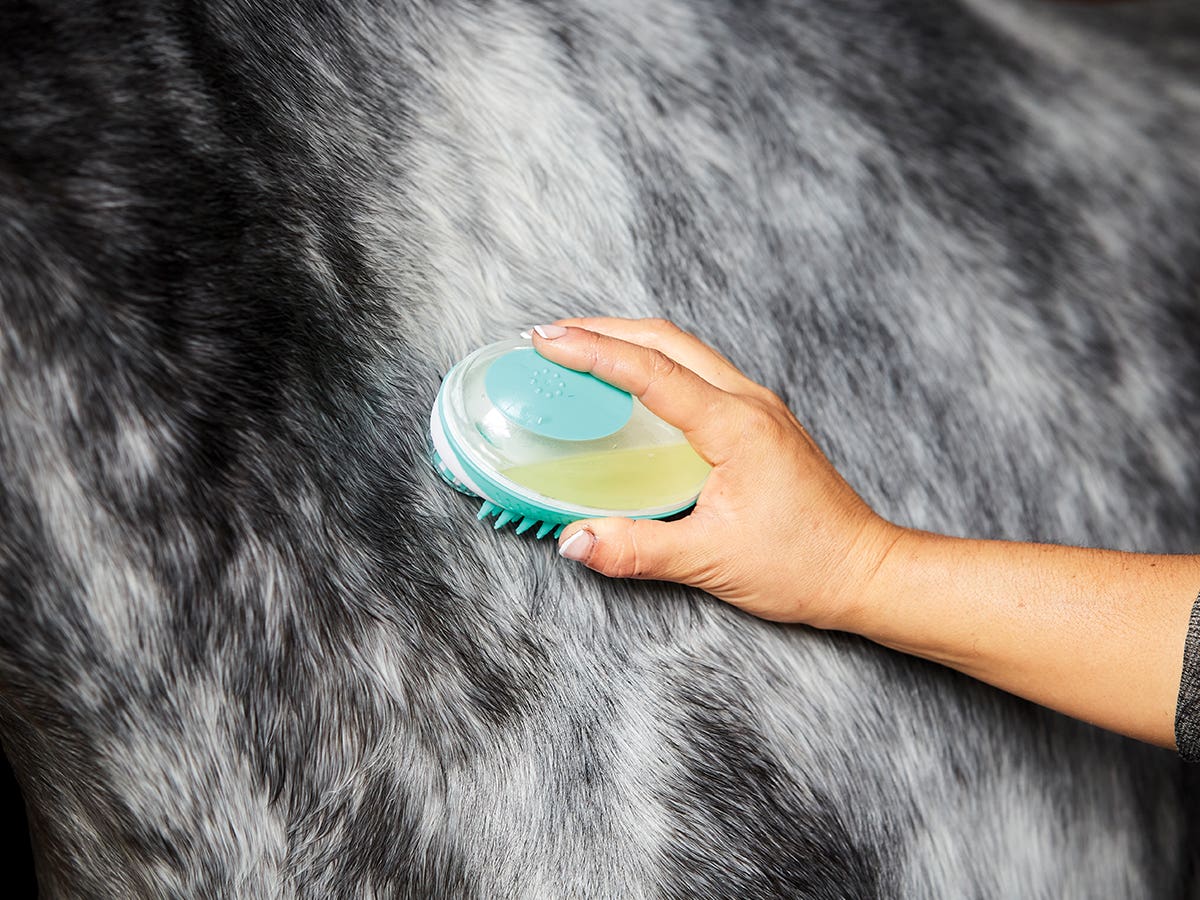 The first step to success is looking the part and we've got you covered when it comes to washing your horse and prepping them for competition.
Start with an all over wash from head to toe, you can use the Equiwash Shampoo or one of our favourite medicated Shampoos, Troy Hoss Gloss Shampoo.
Get the amazing Kincade Wash Brush and fill it with shampoo. Scrub the mane, body and then softly wash the tail. The horses always love this part, as the brush gives them a massage like feel.
Rinse the shampoo all out of the coat, and then condition your horse with Equiwash Conditioner. This will put back all the good oils into the coat and give them an extra shine!
Next, we'll tackle the lovely clean mane and tail with a product that will make it shine – NRG No-nots. Spray into the mane and tail and then brush out after 2 minutes. This helps get out any tangles or knots. One of our Kincade Mane and Tail Brushes will do the trick.
For a final touch of sparkle once your horse is dry, use NRG Glossarena Spray. This spray is incredible as it does not attract dust and it's not sticky or greasy. It's also fantastic to use last minute before you head into the arena!
Once you've sprayed it onto the coat, polish over with a soft brush or cloth to enhance shine. We recommend using the Roma Fleece Back Sisal Grooming Mitt.
If you're ready to start plaiting, we suggest using one of the most useful products on the market – NRG Pro Plaits.
Spray Pro Plaits throughout the mane, this gives a sticky hold and makes hair stay in place whilst plaiting.
Finally, apply a small spray of NRG Pro Plaits to hold the plait in place before sewing or banding.
Stand back and admire the masterpiece you've created… If your horse is like most horses, they won't stay looking like this for long!
At Horseland we're here to help care for your horse's wellbeing. We offer all the essentials to keep your horse looking their best, from shampoo and conditioners, to brushes and combs and all your favourite plaiting equipment. Browse our full range of products online or head into your local Horseland store.