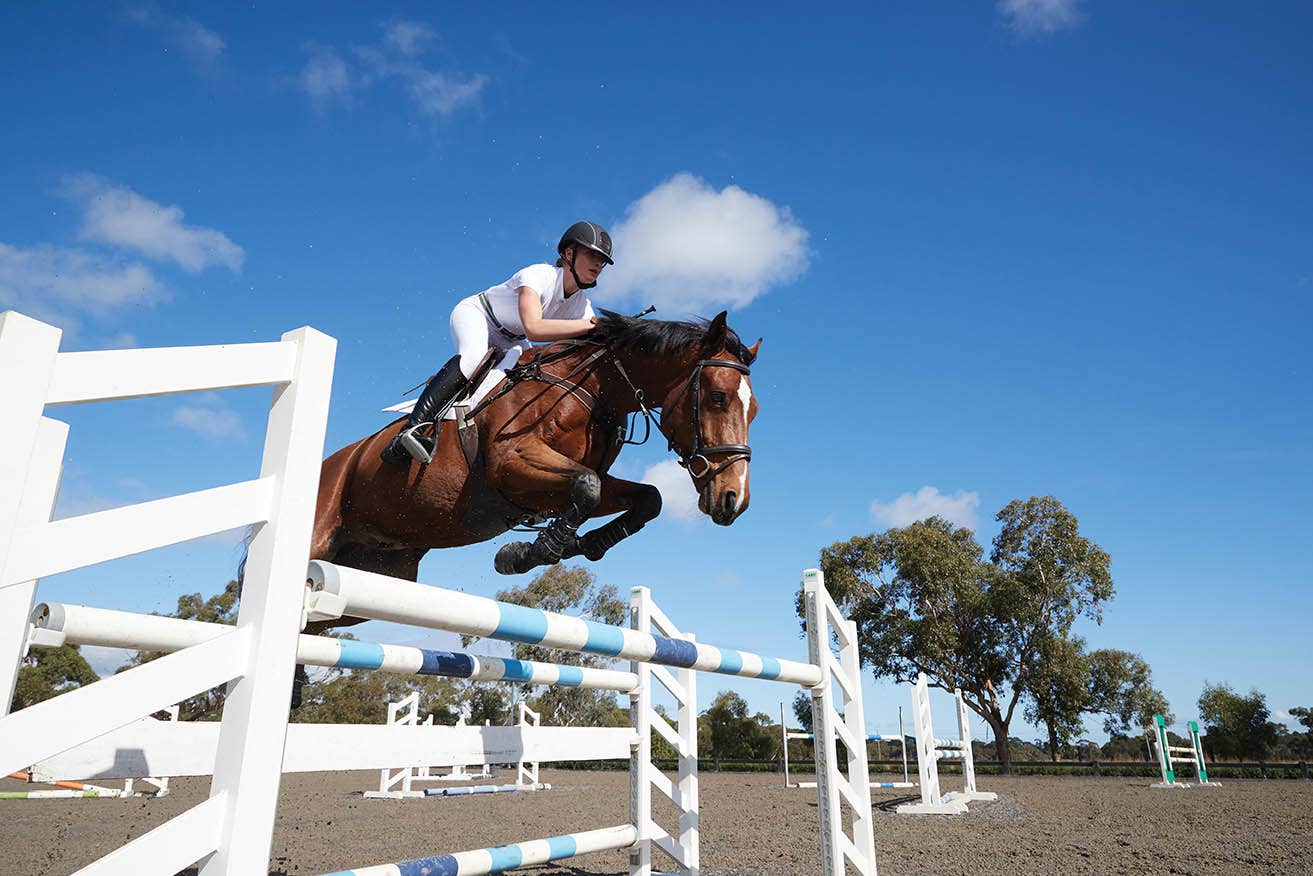 We've all headed off to a competition before and panicked as we're half way there, remembering the gear we've forgotten. Here's our competition gear must-haves to get through any event!
Pack a Bag
One of the best ways to ensure you've got all your gear is to pack them securely into the Luggage Bags

. These bags come in a large variety of shapes and sizes, the

Helmet Bag

,

Tall Boot Bag

,

Bridle Bag,

or even

Multiple Bridle Bag

(so you can take more than one)

, Coat Bag,

and

Saddle Bag. They're certainly hard to miss if you're good at forgetting these, and pack into the car very neatly.


Numbers
One of the most annoying things, when you're rushing to the competition arena, is getting to gear check only to be told you don't have any numbers! Our Roma Bridle Competition Number Set is always handy to have as a backup. If you have a horse that doesn't love numbers on their bridle, we've got the Roma Saddle Pad Competition Number Set. A helpful tip is to change your numbers to the correct ones the night before so you're not rushing!


Tame your Mane
There's nothing worse than looking back at the photos from the competition and wishing you had combed your hair back tighter or added a little hairspray! Our Dublin Hair Net with Bow not only secures those unruly hairs but gives you that extra polished look.


Fix Plaits Fast
Have you got a horse that loves to itch their gorgeous plaits from the night before? We recommend you have an NTR Banding Kit with you at all times! That way if you put them in a yard or tie them to the float at the competition and they start rubbing, you can swiftly fix them without having to borrow plaiting gear.


Spare Breeches


Riding horses can be unpredictable, you should always take a spare pair of white breeches with you to a competition. You won't have to worry about your horse rubbing dirt on you, or having a fall and having to sport a pair of mud-stained breeches for the rest of the day! The same goes for the horse, we always like to have a spare white saddle pad, in case one gets stained or wet.



Treat yo' Horse


Our lucky last must-haves for the competition are something for your horse, a hay bag to keep them busy, or some treats. We're privileged to be able to ride and compete with such beautiful animals and we always recommend taking a little something like Equine Pure Delights to reward them.
We offer all the essentials to ensure you're looking your best at competitions at Horseland. Browse our wide range of products at your local Horseland store or online.