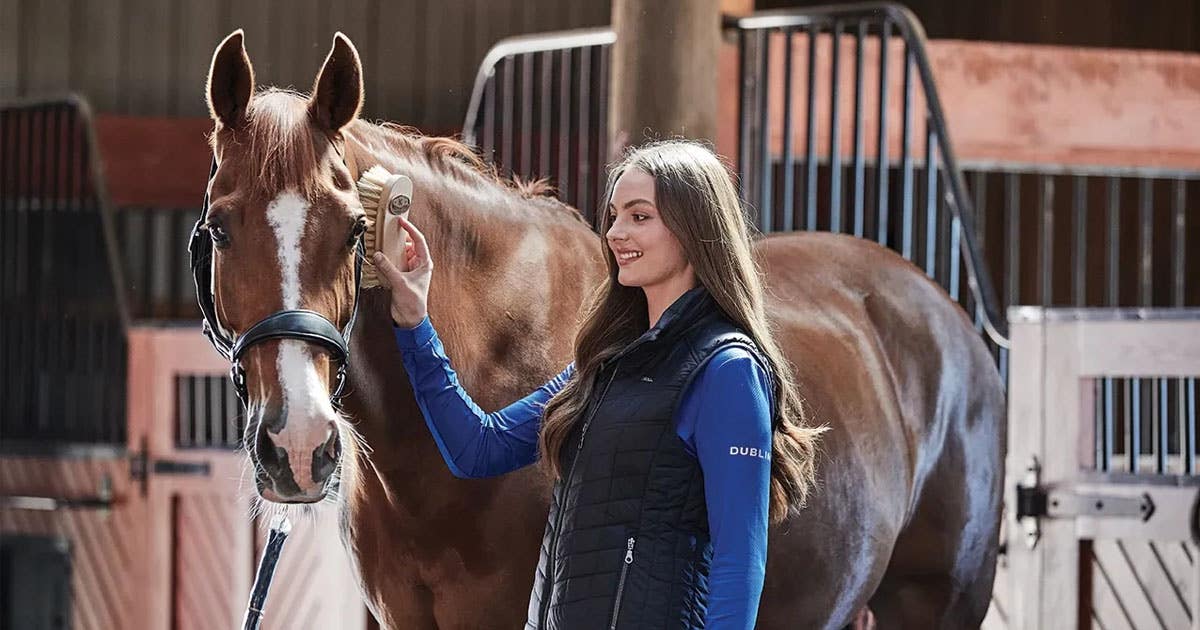 It can be hard to know where to start when it comes to riding horses and the correct gear you need. We take you through what we class as essentials for the rider, so you can ride safely!

Helmets
A correctly fitting helmet is the most important piece of gear every rider needs in their wardrobe. We've got a huge range of helmets for every shape of the head. Our favorite helmets for people starting out are from the Dublin range. Take a look at the Dublin Topaz, Silverline, Onyx, or Arista Helmets which offer a traditional design and high level of safety at an extremely affordable price.


Boots
It's incredibly important to ensure you've got safe boots when riding to reduce the risk of your foot getting stuck in the stirrup. We stock a large variety of boots, and our two most popular styles are the jodhpur boots or tall riding boots. Tall riding boots can often give the rider more grip through their lower leg, whereas jodhpur boots are simply short boots that finish just above the ankle. A good pair of Dublin Jodhpur Boots will do the trick for riders just starting out. If you're looking for extra grip, you can pair jodhpur boots with chaps or gaiters which can help stabilize the lower leg.


Legwear
Having correct legwear can make riding a much more enjoyable activity. There's nothing worse than constant pinching that incorrect legwear can give you. We've got a huge range of legwear from jodhpurs to breeches to jeans and tights. We highly recommend you invest in a pair of specially designed pants to keep you happy in the saddle.


Gloves
Whilst not always a top priority when you're just starting out, gloves are a fantastic addition to any new rider's wardrobe. Gloves can stop rubbing and chaffing that the reins may do to your hands. Once you start riding in gloves, we promise you won't turn back! We have a huge range of gloves to suit everyone's hands.
Body Protectors
Body protectors are special horse-riding safety gear designed to cushion your chest, stomach, and back against falls, headbutts, and kicks. Made of woven materials to spread the impact around critical areas, these vests are essential if you're new to riding and want to reduce the risk of major injury. We have a large variety to suit every body shape, for riders just starting out our Dublin Body Protectors are fantastic. If you love an extra luxe feel, consider the Vipa, Champion, or Racesafe Body Protectors.
At Horseland we're here to support your equestrian journey. Check out our great range of products for horses and riders at your local Horseland store or online.
Our friendly team is always eager to provide assistance and recommendations with our products. Visit us in-store, call 1800 021 980 between 9am and 5pm Monday to Friday, or send an email to onlinesales@horseland.com.au.