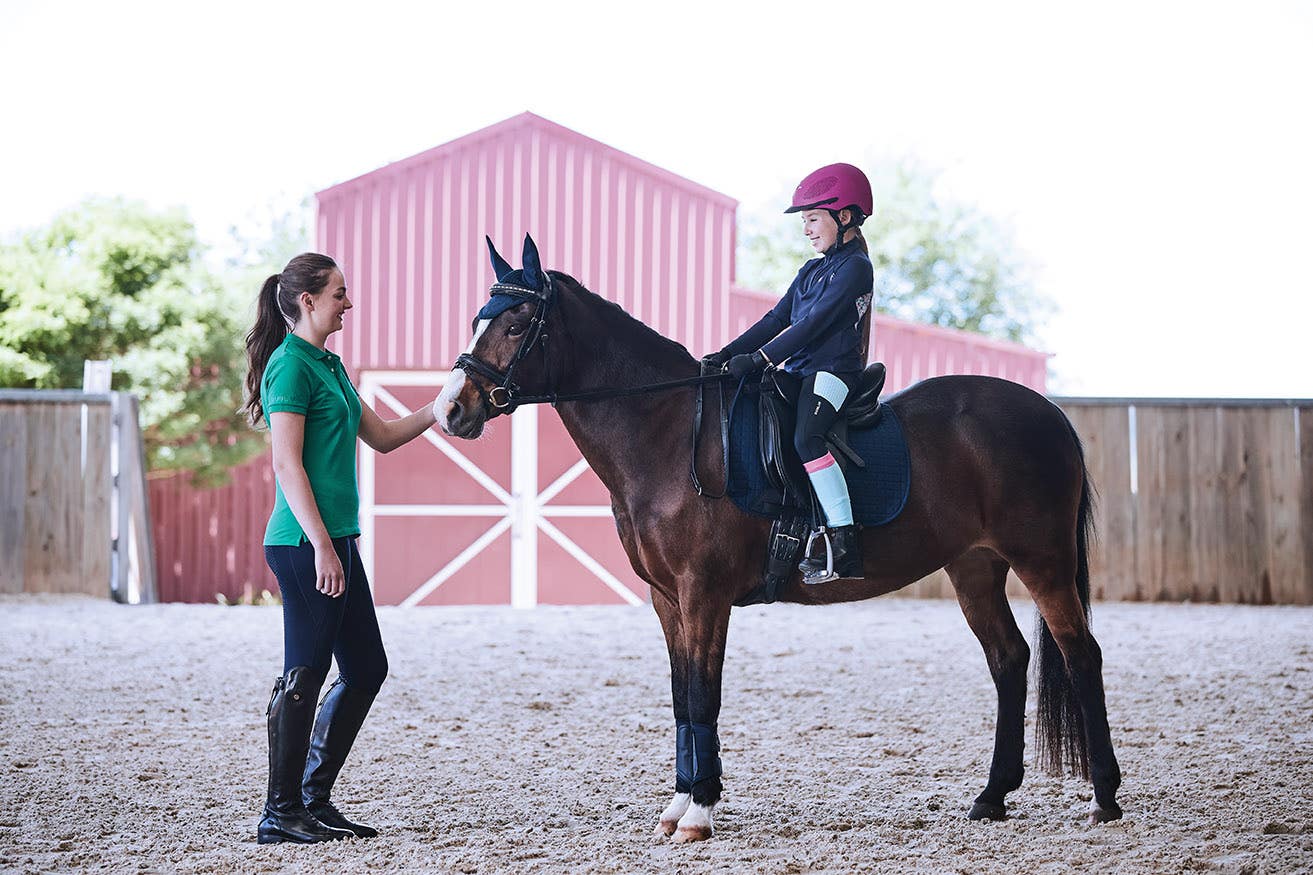 It can be overwhelming deciding which saddle is the best fit for you and your horse. We take you through some important questions frequently asked by our customers that may help you pick the most suitable option.
1. What size saddle should I get for my horse?

The size of the saddle is an extremely important part of a rider's gear and great care should be taken when selecting the right saddle. We recommend heading into one of our 50 Horseland stores across the nation to speak with experts and saddle fitters to ensure you have the right-sized saddle equipped for you and your horse.
2. What brand of saddles do you stock?

At Horseland we offer Australia's biggest range and leading brands of saddles in-store and online. From Albion, Crosby, Collegiate, Wintec, Enzo Treviso plus many more. As with all brands, these vary in price to accommodate everyone's needs and budgets.
3. What saddle disciplines do you cater for?

We have a wide range of saddles to cater to all types of riders.
All-purpose saddles: Ideal for inexperienced riders and horses that undertake various activities from basic jumping to dressage. These are often used in riding schools to accommodate riders of varying abilities.

Dressage saddles: Explicitly made to compete in flat-work competitions. They are designed with a deeper seat to improve the rider's balance and are made from thin, lightweight materials to give the rider closer contact with the horse.

Jumping saddles: These are made with a flatter seat and include large, padded saddle flaps to support the rider's legs.

Stock saddles: These are designed with a deep seat and extra padding to keep the rider comfortable in the saddle for long stretches.

Western saddles: Made from brown leather with a horn at the front to aid the rider's balance.
4. Should I get my saddle fitted?

The only answer to this is yes! The right saddle fit enables optimum performance for any horse and rider. You also may not realize that with every change of season, every time you change your horse's feed or bring them into work after a break or injury, their back muscles change. It's recommended that saddle fits are done every 6 months (new saddles need a refit after 3 months). Thankfully Horseland is a proud partner with Saddle Up Fitting and has ASFA accredited saddle fitters that service NSW/QLD/VIC regions. If you are asking yourself if you need to get your saddle fit checked, then the answer is probably yes.
5. How do I change a gullet?

We offer changeable gullets to enable you to alter the width of your saddle to custom fit the shape of your horse's wither. We do also highly recommend you seek professional saddle fitting advice, to ensure you have achieved an optimal fit for you and your horse.
6. What is your warranty on saddles?

All Collegiate, Crosby, and Enzo Treviso saddles are backed with our 10-year warranty on the saddle tree plus a 2-year warranty on materials and workmanship.

7. What saddle accessories do I need?
We offer an extensive selection of accessories and tools AKA 'mounts' for your saddle. From girths to keep your saddle securely fastened, saddle covers protect your saddle from the elements. Our range of stirrup irons and stirrup leathers guarantees you secure your footing on your ride. We also have a wide selection of saddle pads to complete your new saddle look with your horse.

8. How do I take care of my saddle after purchase?
Proper care is crucial for maintaining a certain level of moisture in the quality leather of your saddle. Your saddle should be regularly cleaned, using saddle soap and a damp cloth or sponge to remove dirt, which may otherwise scratch the surface. Cleaning should always be followed with a rich, wax-based dressing. See below a video from Collegiate on how to care for a leather saddle. We stock a wide range of tack care products to help keep your saddle pristine throughout the seasons.


At Horseland we've got all the gear to support your equestrian journey. Check out our great range of products for horses and riders. Our friendly team is always eager to provide assistance and recommendations with our products. Visit us in-store, call 1800 021 980 between the hours of 9 am and 5 pm Monday to Friday, or send an email to onlinesales@horseland.com.au.