As summer starts to show it's warm and sunny face, many of you will be relishing the thought of riding in the sunshine with your best friend. In this article we explore how all that glorious sunshine could be affecting your horse and what steps to take to keep them healthy and happy.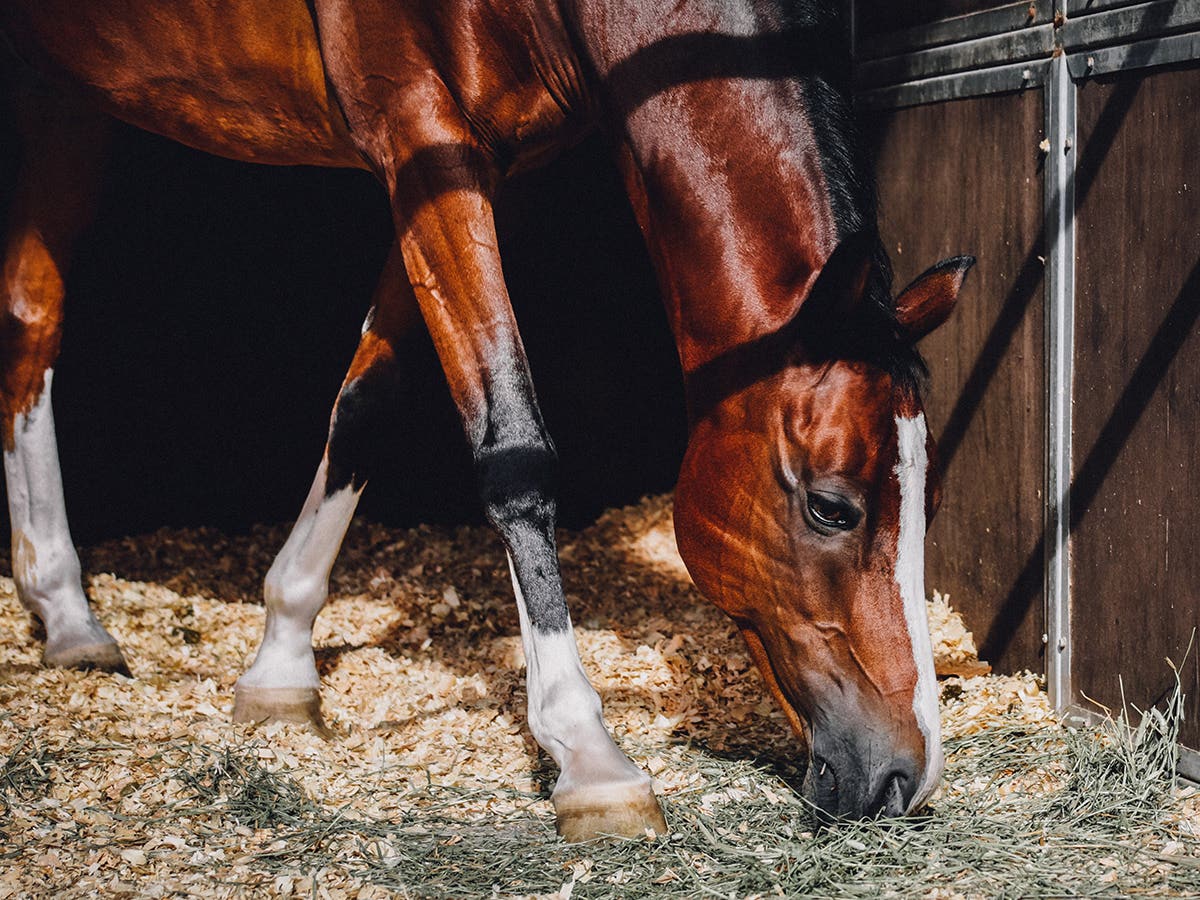 There are many benefits to having the warm rays on our skin, but as with all the best things in life, small doses are good for us while longer periods under the harsh rays can be very damaging. So, what exactly are the effects of the sun we may see in our horses and how can we combat them? Read on to learn more…
1. Sunburn
This is the most obvious downside of spending too long outside. We've all had the unpleasant experience of burnt shoulders and peeling skin after too much time in the sun. It's no different for our horses. It's more likely to occur in horses with less pigment: light-coloured coats, pink areas around the eyes, muzzle and coronary bands and white blazes are typical places to see the effects of sunburn. In severe cases, you may even see blisters forming. It can also be seen in areas that are normally covered by hair but perhaps due to injury are more exposed than normal. Sunburn that occurs frequently can result in changes to skin cells and they are more likely to go on to develop into skin cancer.
2. Bleaching of Coats
This is a problem that can reduce the shine and overall health and appearance of your horse's coat. A similar process to the bleaching of our own hair after spending a whole summer on the beach – while it can signify a great holiday, the faded colour and dry ends really reduce the quality of your horse's coat. This negates the benefits of all the great food you've spent money on, and the hours you've spent grooming your horse. It's particularly obvious in horses with darker coats and in areas where sweat builds up.
3. Photosensitisation
This is a process whereby the skin becomes more sensitive to UV rays than normal. This results in significantly more damage to the skin when exposed to standard levels of sunshine. It can happen for several reasons, including exposure to certain medications or medicated topical ointments, certain foods or plants and liver disease. This is relatively uncommon however if your horse has been prescribed a new medication it's always worth checking with your vet if this is something you need to be aware of. And if your horse is going into a new field where there haven't been horses before then find out if there are any plants of concern in your area that you need to remove before putting your horse in.
4. Skin Cancer
Squamous cell carcinomas (SCC) is quite a common tumour in horses. If you have a light skinned horse or have spotted any unusual lumps on pale/pink areas of your horse, contact your vet straight away for further advice. SCC can become very large and are difficult to remove (and can also spread to other parts of your horse's body) so the sooner you have any lumps seen to, the easier and more cost-efficient it will be to treat.
Protecting your horse from the effects of the sun is relatively easy but it's worth being prepared ahead of summer so that you have everything ready to go in your tack box before you head out for the day.
1. Plan Ahead
Know how long your horse is going to be in the sun and plan your day to minimise exposure. There are apps that can tell you the expected UV intensity at specific times on a given day. This can also help you decide when to bring your horse in for the day, where possible. It will even help you protect your own skin!
2. Environmental Management
If your horse spends most of its time out in the field (lucky horse!), then ensure there are plenty of places to get out of the midday sun. The area needs to wide enough that your horse can move around in the shade as the sun changes position. If there are multiple horses in the field, then there needs to be multiple shaded areas to account for friendship groups to hang out and sworn enemies to avoid each other. Horses with very light coats or lacking pigment can also be given a light summer sheet and hood with UV protection as an extra layer of safety.
3. Apply Sun Block
Sun block is probably the most important item on this list, for both you and your horse. A sun block is different to sun protection. Blocks literally do what they say – they block UV rays from hitting the skin, offering the best protection from damage. These are particularly helpful if you are not going to be reapplying the product every hour or so as you would do with your own sun protection. Our favourite product for protecting our horses from sunburn is Filta-Bac.
Filta-Bac is a dual action sun block offering protection from the UV rays as well as being anti-bacterial and anti-septic. It protects sensitive skin from sun damage and can be used to treat minor skin wounds as it is also an effective wound protectant cream. It has been specifically designed for horses, dogs, and other animals so you can use one tub on many of your favourite furry four-legged friends. Filta-Bac has been used on Australian pets for over 10 years and is trusted by some of Australia's top equestrians to protect their best friends, including Olympic champion Stuart Tinney OAM.
We're here to help you give your horse the best summer ever! Check out our great range of products for horses and riders. Our friendly team is here to provide assistance and recommendations with our products. Visit us in-store, call 1800 021 980 between the hours of 9am and 5pm Monday to Friday, or send an email to onlinesales@horseland.com.au.