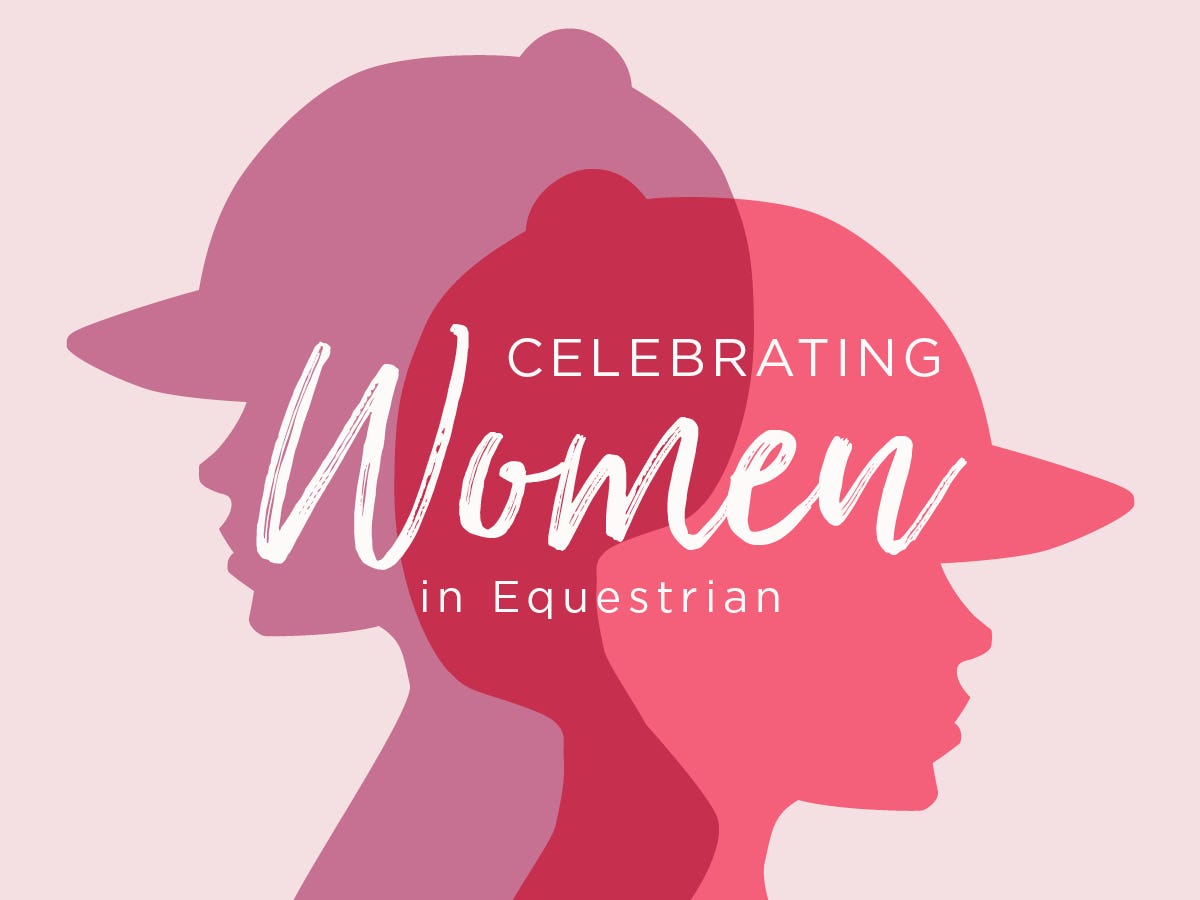 To celebrate International Women's Day, we asked some of the country's most accomplished and respected horsewomen to share their equestrian highlights and what they hope to do next.
While there is undoubtedly still a great deal of work to be done to ensure that women enjoy equality and respect in many industries and areas of life, the world of equestrian is ahead of the game.
For decades, women have been a force to be reckoned with in equestrian. They have been the organisers, officials, competitors, trainers and judges. Together, these women have ensured that equestrian has thrived across Australia at all levels.
But what does it take to be successful? How do they stay motivated and dedicated to their sport? And what advice do they have for other women who are newer to equestrian?
Here, we talk to four hard-working and committed women who have all made a significant contribution to the sport...
'I want to put myself in a place where I have to grow'
In February this year, Maree Tomkinson moved from her home in Victoria to an apartment and stables just outside Dusseldorf in Germany. From there, the former Grand Prix team rider hopes to compete on the international dressage stage.
When Maree decided to move half-way round the world for the sake of her sport, she didn't go alone. Making the long journey with her were the four horses she has trained – 11 yo Donna Elena - Maree's Grand Prix horse, 9 yo Total Diva who is about to start her Grand Prix career, 6 yo Friday and 5yo Imagine.
"Donna Elena has had two years off after an accident but is back in work now and I'm looking at taking her to smaller international competitions," says Maree.
"Diva is extremely talented but will take a bit more time to get to a place where she is competition reliable. Last year I competed at the FEI/WBFSH World Breeding Dressage Championships for Young Horses with Friday and I'd like to compete with Imagine this year."
Maree has settled in Germany to 'challenge' herself after a long and successful equestrian career in Australia.
Maree was initially a hack rider and won two Garryowens before successfully transitioning to dressage. She represented Australia at the 2014 World Equestrian Games in Normandy, France and has won a series of national titles at Grand Prix level. Now she has her sights set on the rest of the world.
"I loved my time as a hack rider and I had success and met wonderful people. But I'm not someone who likes to do the same thing over and over again, so I then rode dressage in Australia for a long time. Now I want to put myself in a place where I have to grow," she says.
"I want to compete with our horses in the big pond and against the best in the world and see where we measure up. I think you have to put yourself in a position where you have to grow to compete – when you surround yourself with people who are better than you, you have to improve."
Maree is proud of the achievements of women in equestrian and is equally proud that a large number of women lead the dressage field. She encourages other dressage riders to learn from the experienced women around them.
"Often women go to men to get training but they haven't always had the success that women have. It's important to get a good coach or mentor and there are plenty of women who are very successful in this sport," she says.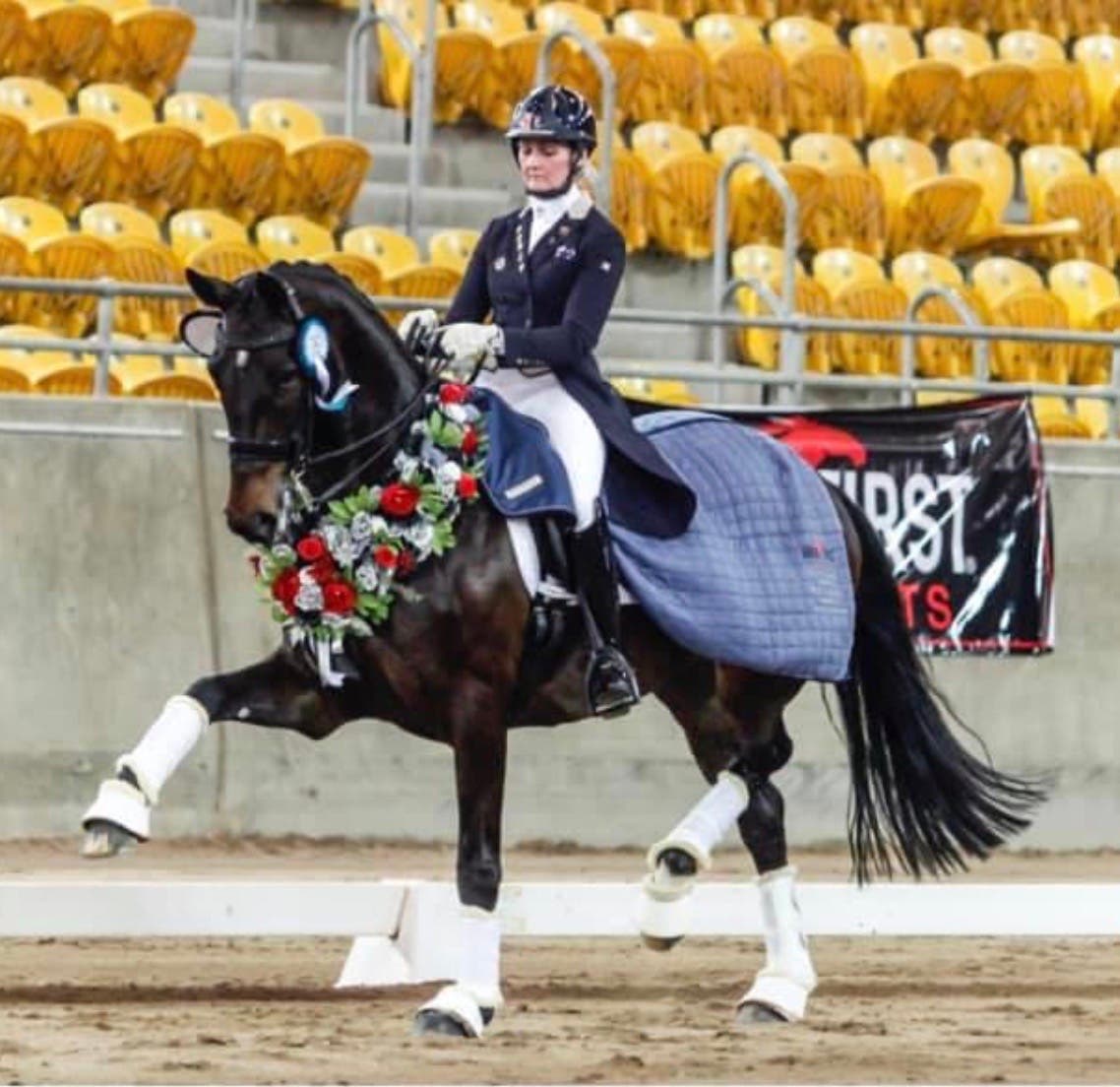 'Put up your hand to help and take it as far as you want to'
Janet Houghton has been described as 'the hardest working woman in equestrian'. The Chair of Eventing Victoria believes she is just one of many women working behind-the-scenes to help people discover the joy of riding.
After two hip replacements and a knee replacement, Janet Houghton ruefully admits that her riding days are over. But she is still surrounded by horses, both at her country property and in her many roles supporting Victoria's equestrian activities.
As well as being Chair of Eventing Victoria, Janet is on the Equestrian Victoria Board and did a six-year stint on the National Eventing Committee – now the Equestrian Australia Eventing Committee. Janet is also Event Director for the Spring Horse Trials and the Melbourne International 3 Day Event.
"I do it because I love it. I grew up riding, doing pony club, hunting and competing in eventing. I began with a Welsh mountain cross pony called Stormy – my sister and I went halves to buy him for about 40 pounds. My next horse was an off-the-track thoroughbred when I was 12 and he got me to state championships," recalls Janet.
"But since the hip and knee replacements I haven't been able to ride – my doctor warned me that if I fell off it wouldn't be pretty! I've accepted that I can't ride anymore and now I enjoy watching my youngest child, Isabelle, eventing instead."
Janet has been a key figure in equestrian in Victoria. She has been part of the efforts to reinvigorate the state's eventing squads and to make the sport safer. Janet advocated to make it harder for riders to move up a grade, ensuring they don't go to the next level of jumping until they are fully competent.
She also championed a scheme that sees riders paying a medical levy at competitions with the funds raised paying for better safety amenities at events.
Janet is keen to encourage the next generation of women to step up and take leading roles in the sport.
"About 80 per cent of people in the sport are women – they're officials, course builders and designers, dressage judges, technical delegates and committee members," says Janet.
"But we need to encourage more young women into that space."
'I still have the desire to compete Grand Prix internationally'
Fiona Selby balances her role as Managing Director of Boneo Park, one of Australia's leading equestrian facilities, with being a new mum and continuing her high-achieving dressage career.
Life is certainly busy and after two years of a pandemic that decimated equestrian competition, busy is exactly how Fiona likes it.
"The past couple of years have been dictated by COVID-19 and it has been challenging for the business," she says.
"We've just come off the back of a huge January and later this year we have the Winter Dressage Championships and the Australian Dressage Championships. It's great to have riders from around the country back here. The place is buzzing."
Fiona's professional and personal life are firmly focused on the horse world. She has enjoyed a prolific dressage career, winning the Grand Prix CDI4 Star Freestyle at Willinga Park in 2019 on her cherished horse, Tacita. She has won other CDIS too and was long-listed for the Tokyo Olympics.
"Making an Olympic team has been a goal and to get that bit closer with Tacita has been a highlight," says Fiona.
"She's one of the most willing and beautiful horses I've had the honour to work with."
Fiona is now closely watching the progress of Tacita's son, Elton, who is now three-and-a-half. In the next month or two he will start to be broken in and then Fiona has high hopes that he will prove as talented a horse as his mum.
"I am looking forward to beginning the journey with him," she says.
"I haven't lost the desire to compete Grand Prix internationally and I look forward to doing that again when I have the right horse and the time to commit to that. At the moment I'm taking a back step and am focusing on my one-year-old daughter and my business, but I will get back to top level riding again."
And what advice would Fiona have for other women at the start of their competition journey?
"Be honest, have integrity, have a dream and keep working towards that and believing in it," she says.
"With hard work and belief, anything is possible."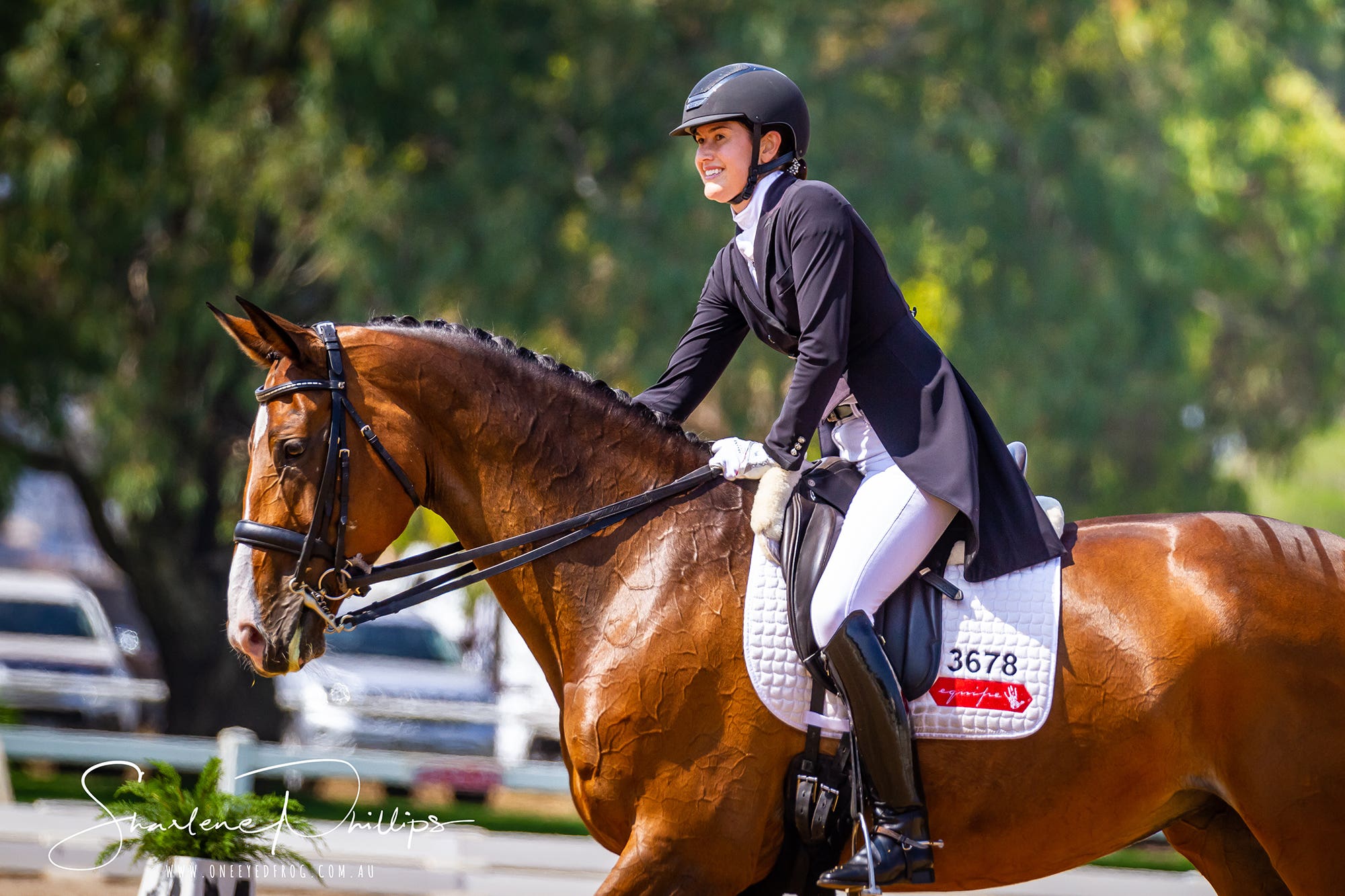 'I think we should pay our knowledge forward to young people in the equine industry'
Kate Elliott is an active Australian Quarter Horse Association competitor, coach, clinician, trainer and judge. Home is Breakoday Quarterhorses in Glenburn where Kate also breeds high level performance horses and helps youth and amateur riders to hone their talents.
Growing up on Melbourne's semi-rural fringe, Kate enjoyed the benefits that the wide-open spaces afforded her and she began riding horses from an early age. But she didn't become familiar with the quarter horses that are now a key part of her life until she was about 18. But the attraction to these animals was instant and, more than 25 years later, that attraction still burns bright.
"I grew up riding English horses and was a jumping and dressage rider until John and Jill Farnham asked me to come and work their horses — and they had quarter horses," says Kate.
"I fell in love with their athleticism, temperament, trainability and power."
Taking her passion for quarter horses one step further, Kate was keen to compete in western riding competitions and was captivated by the challenge, dexterity, patience and skill required in reining. She spent time in the US being coached by leading reining trainers and is now sharing her own expertise and love of quarter horses and the western disciplines with young riders.
"I love the sliding stops, the spins, fast circles and lead changes. I love the speed and finesse of reining and the challenge of riding one-handed on a lose rein and having an absolute connection with your horse," says Kate.
"My objective is to fulfill our amateur and youth clients' dreams. I want them to have a successful show career. You need a lot of energy to be a trainer and the early mornings and late nights can be a challenge – but I enjoy every moment of what I do."
Recently, Kate began teaching Equine Studies to young students at colleges around Melbourne.
"As trainers and professionals in the industry, I think we should pay our knowledge forward to give young people in the equine industry as much depth as possible," she says.
With women like these showing such dedication and passion, and with their strong encouragement of future generations of women to follow in their footsteps, it seems that Australia's equine industry is in safe and very capable hands.
At Horseland we are proud to support many women in equestrian through sponsorships, partnerships, affiliations and employment. Our team is here to support your equestrian journey too. Head into your local Horseland store or browse our full range of products online.
By Sarah Marinos