Get ready for the warmer months with Nature's Botanical Rosemary & Cedarwood Insect Repellent.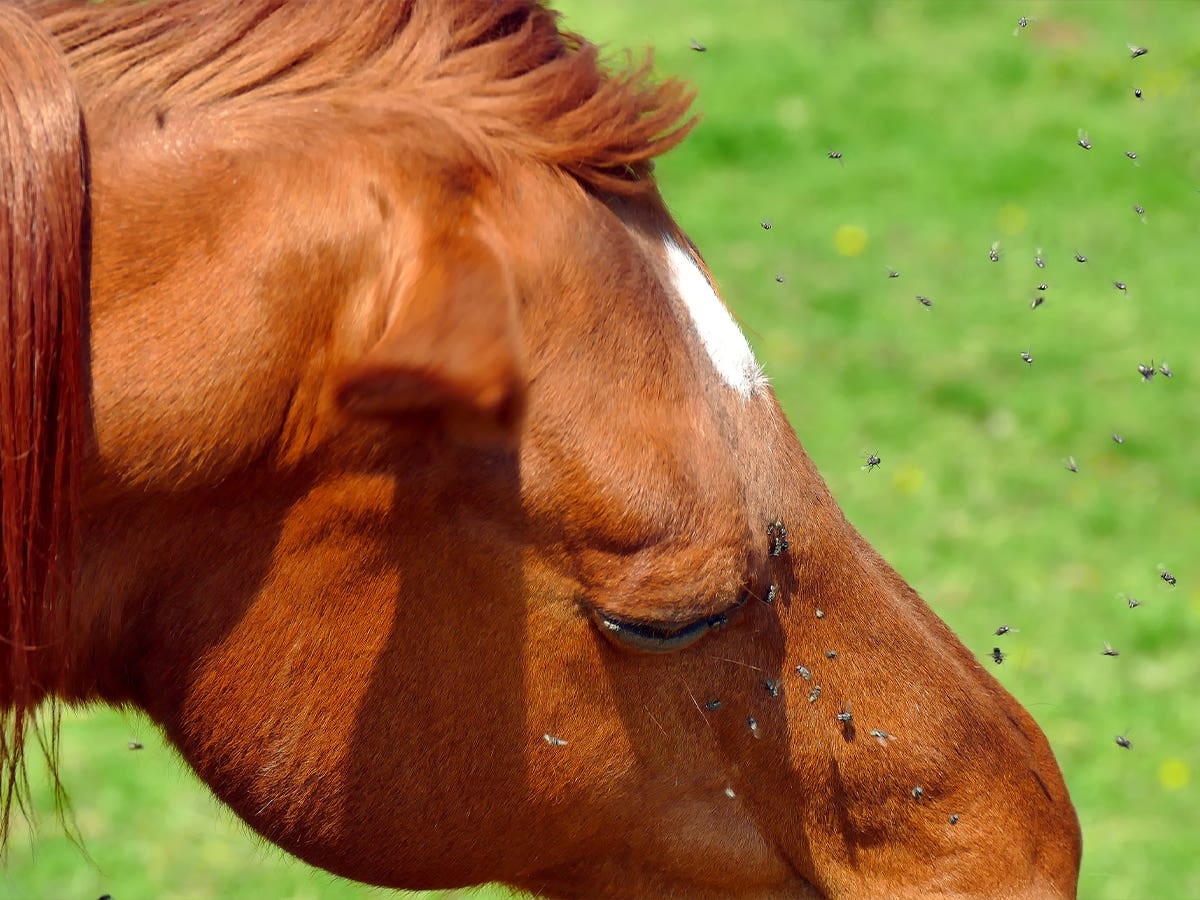 As much as we all hate the pesky fly, it is an important part of the ecosystem.
With the warmer weather fast approaching we'll be spending plenty of time outdoors, unfortunately this also means increased insect activity.
In this blog we'll be sharing one of our favourite insect repellents and how it can help you manage those irritating insects.
Nature's Botanical is an all-natural insect repellent made with Rosemary and Cedarwood essential oils right here in Australia. Originally developed as a personal insect repellent, many people also find it offers protection to our four legged friends.
1. What is it made of?
Nature's Botanical insect repellent is produced with premium natural products and is free of any harsh chemicals such as DEET, picaridin and other synthetic chemicals found in most commonly available insect repellents in Australia. The combination of Rosemary and Cedarwood oil is a safe and proven method to repel flies, mosquitos, midges, and sandflies with horse owners reporting it effectively repels march flies, ticks and ants too.
2. How is it applied?
Nature's Botanical comes in two forms: a crème, in a variously sized tubs; and a lotion in handy roll-on bottle or larger spray applicators to suit any situation. The products should be applied to any part of your body exposed to the sun for maximum effectiveness.
The Rosemary & Cedarwood Crème is made with an olive oil base so has a thicker moisturising consistency providing an additional benefit for those with dry skin. As it tends to get applied more thickly, it requires fewer re-applications than the lotion. Having an olive oil base, it's slightly water resistant which is great for the summer months when you are around water or perspiring a little more, however, it doesn't leave an oily residue once rubbed in.
The Rosemary & Cedarwood Repellent Lotion is substantially thinner than the crème making it perfect for roll-on and spray application. Just like the crème, the lotion does not leave an oily residue. The 50ml roll-on lotion is a handy size you can pop in your pocket, saddle bag, tack box or glove box so you are never without. They're not aerosols so there is less wastage when being applied. Lastly, for users with a larger need we offer an environmentally friend 5L refill option that results in less waste heading to landfill.
3. When to reapply?
There are many variables when it comes to the rate of reapplication however, approximately every four hours seems to be the sweet spot amongst users.
4. What are the benefits?
In addition to its insect repellent qualities and its pleasing aromatic fragrance, this product has many added benefits. Rosemary and Cedarwood essential oils are well known as having antiseptic, anti-inflammatory, antibacterial and anti-fungal qualities which reportedly:
Stops itching and soothes bites
Assists with eczema, itchy rashes, psoriasis, dermatitis, athlete's foot, acne and sunspots.
Aids with healing from QLD/Sweet Itch, greasy heel, rain scald and cover rub.
Relieves mild arthritis of the hands.
Acts as a deodorant, decongestant & moisturizer.
As you have gathered by now this is no ordinary insect repellent, but what makes it so great is that it is all natural, cruelty free, vegan friendly and comes from an Australian owned and operated company. Nature's Botanical are registered through the Australian Pesticides & Veterinarian Medicines Authority and is regarded safe for skin application by the EPA.
At Horseland we're here to help care for your horse's wellbeing. We offer all the essentials to keep your horse happy and protected from insects and the sun this summer, from mesh rugs and fly masks, to sunscreen and insect repellent. Browse our full range of products online or head into your local Horseland store.
Written By Nature's Botanical