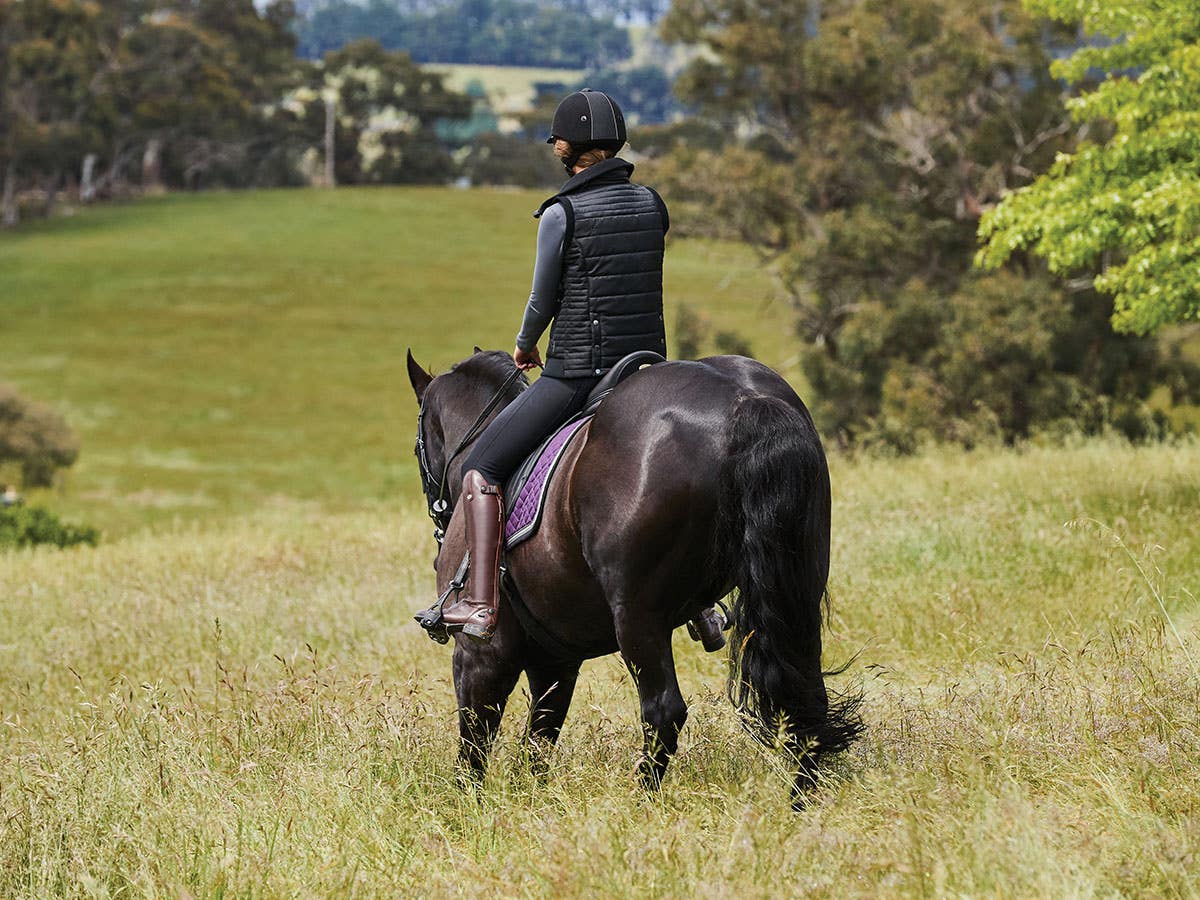 ORGANISE YOUR TACK
As many of us know, equestrians are very good at collecting everything and anything for our horses.
It's a great time to think about cleaning up your tack room and going through any gear which you no longer use and could possibly giveaway or sell.
Just a few examples of some great items to organise and go through could be your rug collections (in preparation for winter!) saddle pad collections, rugs, horse boots- just to name a few!
PRACTISE YOUR DIGITAL DRESSAGE TEST
Why not practise your dressage test for Horseland's first Digital Dressage Virtual competition! If you haven't heard about Horseland's Digital Dressage, learn more about it
These Roma Dressage Cones are the perfect tool to help you practise your test precisely and are super easy to set up.
BAKE YOUR HORSE SOME TREATS
What a great time to get in the kitchen and learn a few new recipes... for your horse of course! There are tonnes of horse treat recipes out there which require minimal ingredients and are tasty enough for both you and your horse to eat!
If baking isn't your thing, then apples, carrots and our range of Likit treats will do the job too.
FIND YOUR HORSES SWEET SPOT
Every horse has a favourite spot where they love to be scratched. The sweetspot can vary from horse to horse, but it is usually in an area they can't reach on their own, for example their withers or neck.
We find the Roma Brights Curry Comb or a Mane and Tail Brush is the best way to give scratchies!
PRACTICE YOUR PLAITING SKILLS
Try practising and perfecting your plaiting skills, so that when competitions start back up you are ready to go. Watch our tutorial video to follow a step by step guide to plaiting a horses tail.
PICNIC WITH YOUR HORSE
If the weather permits, what a better way to spend a few hours than getting outside and having a picnic with your horse! Bring some snacks and just sit and watch them in their paddock.
GIVE YOUR HORSE A SPA DAY
While there may not be any competitions at the moment it doesn't mean you have to give up on any grooming, trimming or presentation habits with your horse! In fact, now is the perfect time to get out and give your horse a bath, trim him up and a good pamper sesh.
Some of our favourite products we recommend for a Spa Day are: NRG No Nots, Shampoo and Conditioner.
GO FOR A TRAIL RIDE
Good for the heart and soul, a trail ride on a horse you know and trust is probably one of the best ways to pass the time.
You can do this in a solo group or go out with a bunch of friends and in the process improve your riding skills and get to know your horse a bit better.
TRY RIDING BAREBACK
You know what they say, one of the best ways to become a better rider is to ride bareback to fully understand and experience your horses movement! It is also a great way to build up your muscle and help with position and lower leg.