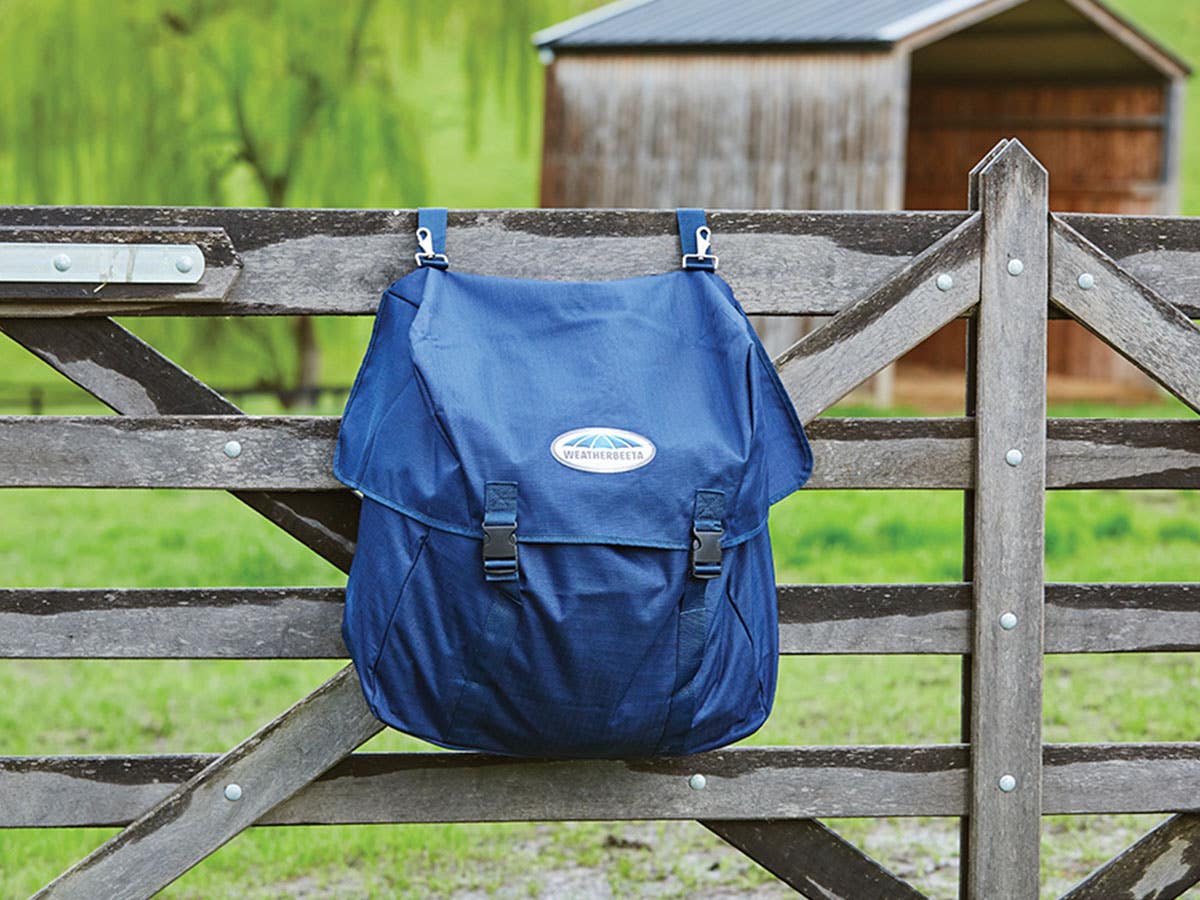 Spring has sprung, and that means smooth spring coats, a lot of spring grass and less rugs- hooray! To help keep your trusty winter turnout rug in good condition and ready for the next winter season, read our top care tips!
Check over your rug
It's always best to check over your rug and ensure there are no repairs needed before storing it away for the warmer months. Check for any broken leg straps, surcingles and buckles. It is also a good idea to check for any holes or tears which may have occurred over the season, this way you can assess and organize for these to get repaired with plenty of time to spare, ready for the winter season.
How to wash
For a relatively quick and easy way to clean your rug, there's nothing better than the good old fashioned brush. We recommend a soft bristle brush, mild soap and warm water to gently brush off any excess dirt, mud and hair. Once you are satisfied most of the mud has been removed; the rug should be hung over a fence to dry.
For those really dirty "mud pigs" that always manage to coat their rugs in mud, you can even wash your rug in a front loader washing machine. *Top loader washing machines are not recommended as the agitator can ruin the coating on the rug.
To do so, remove all excess dirt, mud and hair from your rug using the process above, and place in a mesh bag which contains all of the straps and buckles. This will help protect them from being damaged and help protect your washing machine.
Remove all detergent build up from your detergent dispenser, and machine wash your rug on a delicate cycle at 30° Celsius, using a mild soap or rug cleaning wash, such as Nikwax Rug Wash- always follow the manufacturers washing instructions.
Make sure to always line dry your WeatherBeeta rug- Do not tumble dry.
How to Store
Once your rug is clean and dry, it is best to store it somewhere it can stay that way. Avoid leaving your winter turnout rug exposed to the hot sun over spring and summer as this can ruin the compromise the coating.
All WeatherBeeta synthetic turnout rugs come in a reusable storage bag, we recommend holding on to these to use again for your rugs or other for storing other gear. Alternatively you could buy one of the WeatherBeeta Rug Storage Bags from your local Horseland store or online.
Keeping your rug clean on the horse
To keep your rug in the best possible condition on the horse, we recommend using a cotton or summer sheet rug underneath your turnout rug when on your horse. This can help to reduce buildup of dirt, hair and sweat that would otherwise attach itself to the inner-lining of the turnout rug. This will help to create a barrier between the turnout rug and horses skin, with a layer that can be much more easily washed over winter.
Re-waterproofing
WeatherBeeta coats their rugs with a waterproof and breathable coating on the inside of the turnout fabric, as well as a water repellent coating on the outside of the turnout material. As the rug is outside and exposed to the elements, the durability of the coating can wear overtime. To help the longevity of your rug, it is best to use a water-proofer on the outside of your rug after a few winter seasons, or when you feel the rug isn't holding up to rain as it once did. Use a waterpoofer such as Equinade Rug Seal; always follow the manufacturer's instructions.
WeatherBeeta are so confident that you will love your turnout rug that they offer a 3 year warranty on the waterproofness, breathability and hardware of every turnout rug.