Have you ever wondered what the term 'anatomical' means and how this can impact your horse? We will take you through the unique and innovative bridlewear collection, designed by Collegiate with the horse's anatomy in mind.
The term anatomical is a Greek word related to the study of an organism and the structure of its parts. The ComFiTec collection has been derived from this anatomical term, simply meaning that the bridle parts have been crafted and constructed in such a way that favours the natural structure of the horse's skull. Collegiate's term ComFiTec, comes from "Comfort, Fit, Technology".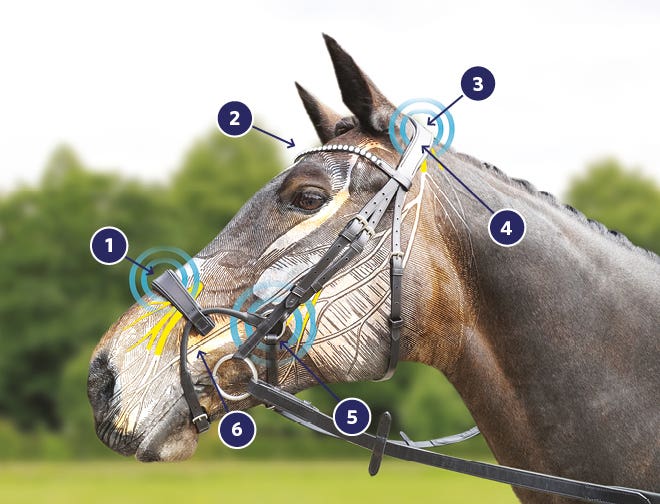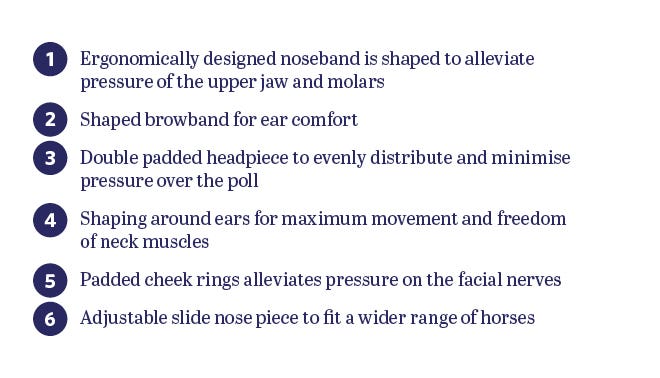 One of the definable features of this bridle is the Adjustable Slide Noseband with padded rings. The Noseband is ergonomically designed and shaped to help alleviate pressure on the upper jaw and molars. The Padded Rings help to alleviate and prevent pressure on facial nerves and increase comfort for the horse.
Secondly, the Headpiece plays an important role in this bridle and its anatomical shape and fucntions. All Headpieces in the ComFiTec collection, including the ComFiTec Headcollar are designed with Double Padding over the poll area and shaping around the horses ear. The cut away headpiece helps to minimise any pressure over the poll, maximizing comfort and freedom of movement in the neck muscles, assisting the soft and suppleness in the neck and contact.
Unlike some other Anatomical Bridles, the ComFiTec Bridle is a simple & sleek design. Suitable across a range of disciplines and levels, ComFiTec Bridles are approved for FEI, EA, PC and HRCAV in all phases, with the exception of the ComFiTec Sheepskin Bridle in the Dressage phase of FEI and EA events.
We hear from Natalie Siiankoski, 4* eventer, user and advocate of the ComFiTec Bridle's on her experience below:
"I have used the Collegiate ComFiTec on numerous horses and it's anatomical values shine through. The sensitive ones are happier in their frame and the heavier ones seem lighter in their work. It definitely has my tick of approval!"
To view the Collegiate ComFiTec collection, see our link below.