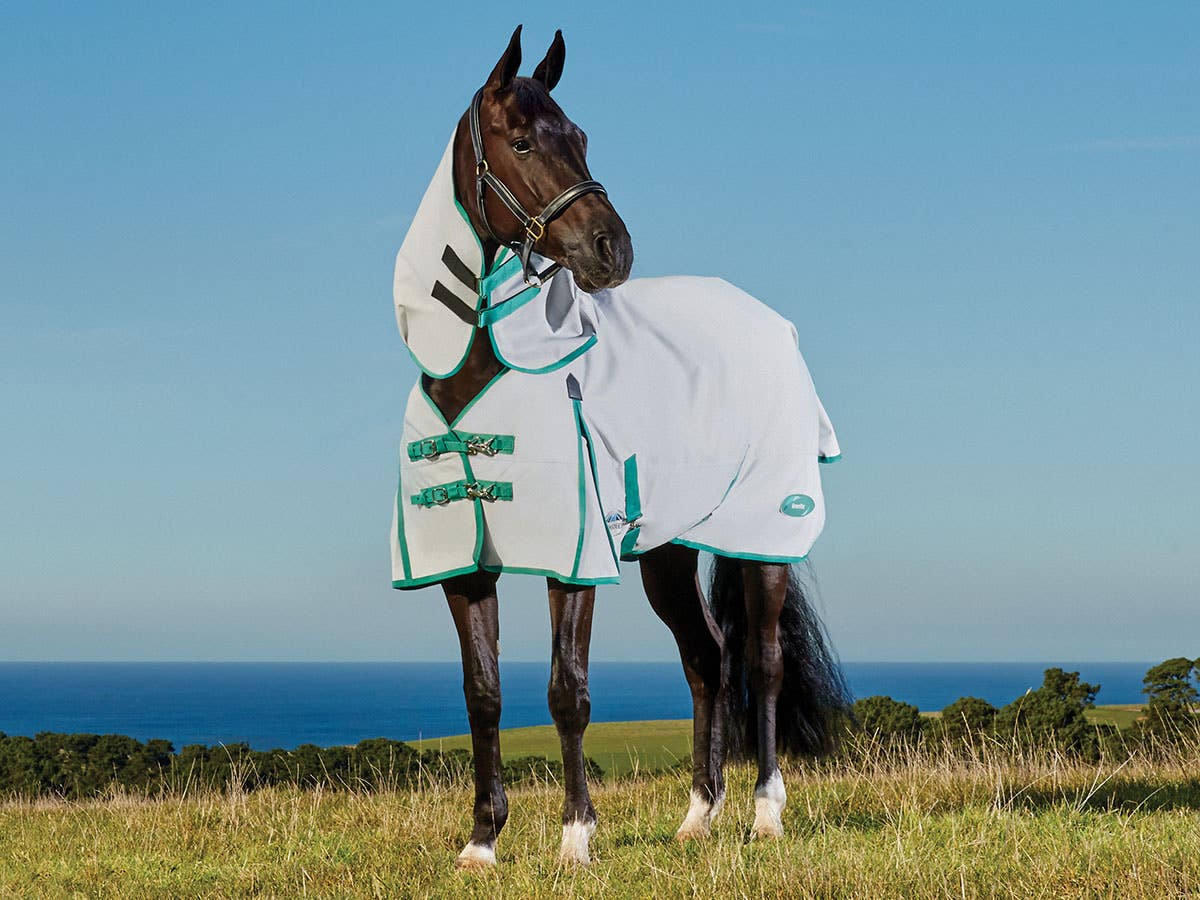 Plastics are incredibly useful materials but they don't belong in our soil, lakes, rivers or oceans. Plastic waste is one of the most pressing problems our planet faces. We need to find uses for this waste to prevent it from being dumped in the environment.
That's why we have created the New WeatherBeeta Green-Tec 900 Denier Turnouts using recycled plastics for the outer fabric and lining.
You can now keep your horses comfortable and protected this season using a more environmentally friendly choice!
How is the recycled plastic turned into fabric?

Recycled bottles are prepared (washed and label removal)
Recycled bottles are crushed, washed and shredded into flakes
The flakes are then dehydrated and dried
Melted for polymerization
Converted into recycled chips
Chips are then extruded into yarn
Ready to be transformed into our stunning Green-Tec range

As well as recycling unwanted plastic waste, the method used also reduces the energy output needed to produce the material by 50% compared to that of a traditional rug.
We have done all this while retaining 100% of the WeatherBeeta quality we are world famous for.
While our rugs come with a 3-year warranty, they often last far longer than that. We like to think of a WeatherBeeta rug as a long-term investment in a happy horse and a happy owner. We think cheaper alternatives simply aren't up to WeatherBeeta standards and typically don't last as long. So, you can buy a WeatherBeeta rug with confidence, knowing it should last for many years to come.
We hope one day all rugs will be made this way.