JP KORSTEEL
Stainless Steel Jointed Pelham Bit
JP KORSTEEL
Stainless Steel Jointed Pelham Bit
JP KORSTEEL Stainless Steel Jointed Pelham Bit
As low as
$79.99
Regular Price
$79.99
Own it now, pay later. From $10.00 a week.
Overview
JP Korsteel offers the unique JP Curved Design. This unique design features curved bars that prevent the bit from hitting the roof of the horse's mouth and eliminate the nutcracker-like action that can pinch a horse's tongue. A pelham bit combines elements of both a snaffle and a curb bit into one mouthpiece. "Snaffle reins" attach to rings on the side of the mouthpiece, while "curb reins" attach to shanks designed to apply pressure to the poll and under the chin via a strap or chain. A pelham encourages the horse to bend at the poll, without the bulk and difficulty of two separate mouthpieces. Made from stainless steel which does not flake or rust and is extremely durable.
SKU: 1000918000
Reviews
By customers who purchased Stainless Steel Jointed Pelham Bit
This product has no reviews yet.
Resources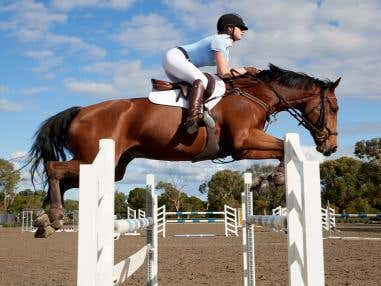 10 New Year's Resolutions for 2022
Here at Horseland we're gearing up for a big 2022! With the help of our friends and community we've created the ultimate New Year's resolutions list to give you inspiration for your equestrian goals this year.
More