JP KORSTEEL
Stainless Steel Oval Link Universal Bit
JP KORSTEEL
Stainless Steel Oval Link Universal Bit
JP KORSTEEL Stainless Steel Oval Link Universal Bit
As low as
$69.99
Regular Price
$69.99
Own it now, pay later. From $10.00 a week.
Overview
JP Korsteel offers the unique JP Curved Design. This unique design features curved bars that prevent the bit from hitting the roof of the horse's mouth and eliminate the nutcracker-like action that can pinch a horse's tongue. Has a 3 section snaffle promting control. Features an oval link mouthpiece which relieves some of the pressure on the tongue when the rein aids are applied. The rings give the rider clearer turning aids than a traditional 3 or 4 rings dutch gag, as they are more compact. This has milder leverage than a dutch gag and is a popular bit with show jumpers.
SKU: 1002647000
Reviews
By customers who purchased Stainless Steel Oval Link Universal Bit
This product has no reviews yet.
Resources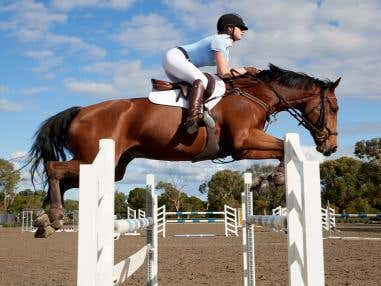 10 New Year's Resolutions for 2022
Here at Horseland we're gearing up for a big 2022! With the help of our friends and community we've created the ultimate New Year's resolutions list to give you inspiration for your equestrian goals this year.
More