WEATHERBEETA
Green-Tec 900D Detach-A-Neck Lite
WEATHERBEETA
Green-Tec 900D Detach-A-Neck Lite
WEATHERBEETA Green-Tec 900D Detach-A-Neck Lite
Own it now, pay later. From $10.00 a week.
Overview
Plastics are incredibly useful materials but they don't belong in our soil, lakes, rivers or oceans. Plastic waste is one of the most pressing problems our planet faces. We need to find uses for this waste to prevent it from being dumped in the environment. That's why we have created this New WeatherBeeta Green-Tec 900D Detach-A-Neck using recycled plastics for the outer fabric and lining. Each rug saves over 340 plastic bottles from going into landfill or the ocean. But that's not the only reason why this rug is a better choice for the environment. The way we have made it uses far less (over 50% less) energy to produce the fabric than a traditional rug. We hope one day all rugs will be made this way. We have done all this while retaining 100% of the WeatherBeeta quality we are world famous for. While our rugs come with a 3 year warranty, they often last far longer than that. We like to think of a WeatherBeeta rug as a long term investment in a happy horse and a happy owner.Number of 500ml bottles is based on a 6'3 rug. number of bottles will vary dependingon size of rug
900 denier plain weave made from PCR outer that is both waterproof (Hydrostatic Pressure test 2000 plus) and breathable (Moisture Vapour Test 3000 plus)
150 denier Diamond weave lining made from PCR fabric
0g poly fill for mild days
Quick Clip front closure offers maximum adjustability
Traditional side gusset for natural movement and twin low cross surcingles
Detach-A-Neck style for versatility
Elasticated, adjustable and removable leg straps for a secure and comfortable fit
Large tail flap for optimum protection
SKU: 1004955000 - LIGHT GREY/BOTTLE GREEN
Reviews
By customers who purchased Green-Tec 900D Detach-A-Neck Lite
This product has no reviews yet.
Resources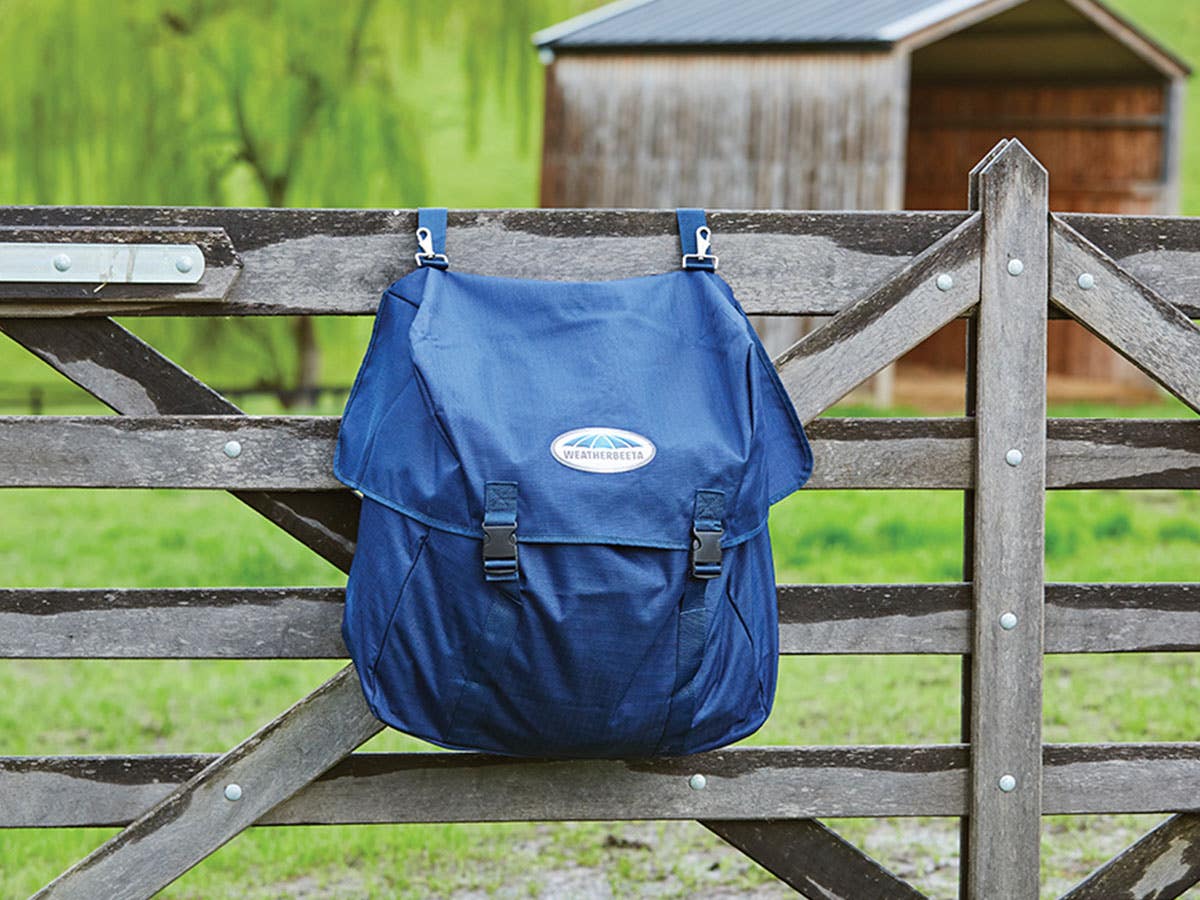 Top Tips To Keep Your Turnout Rug In Good Nic
Spring has sprung, and that means smooth spring coats, a lot of spring grass and less rugs- hooray! To help keep your trusty winter turnout rug in good condition and ready for the next winter season, read our top care tips!
More